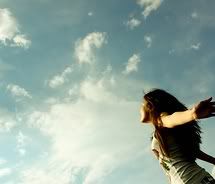 Resistance is fear in disguise and is one of your biggest enemies. 
Resistance is actually a natural force in the universe and it has no ill-will towards you. Its job, however, is to dismantle your happiness and your ability to find the inner you. It does not go after you with intent or purpose to get you. It just naturally exists to keep you from
spiritual growth. Ironically,  if you awake to it and look closely at the world around you, you will find that when Resistance is giving you a hard time, it is a sign that you are on the right track.
Let me explain. Your inner self or soul is pure love. When you are working at a project, dream, goal or let's just call it something that lights a fire in your soul, you will meet great obstacles in achieving this something. Your mind may tell you to not do it or give you a hundred excuses as to why you should not do it or why you should stop. Procrastination, excuses, drama and self -sabotage are just a few examples of Resistance. You must understand that the more this something means to you and is needed in the world, the more Resistance will meet you head on.
You must not give in.
One of our prior posts was about FEAR and, as you now know, Fear is not real. Although the trouble Resistance will give you is an actual real negative force going against you, it has no substance. It is only real in the way it tries to destroy you. However, if you acknowledge and don't respond to it, but continue to create and move toward your something, Resistance will not win. Its essence will not matter.  You recognized this and kept on going.
Resistance does not give up and will keep at you especially when you get closer to the end of your something, but take heart in knowing that when you come from love and do not allow Fear to trick you, you will dismantle Resistance head on. And, if you can take note of when you are being challenged, you will know you are on the right path. If Resistance is there trying to stop you, keep going. You are on to something big! You have found your inner you!
To grab more love for your soul, sign up for the Naked Moxie News. Receive your free guide 8 Ways to Conquer Fear and Make More Time for Your Self when you do!
This is the fifth post  in the Inner You series. Click on the link below for more!
Linked up @ Seasonal Celebration Sunday
This post is posted in Monday Mania , Fat Tuesdays and Homemaker Monday.
Get FREE Healthy Ideas That Will Spark Your Life