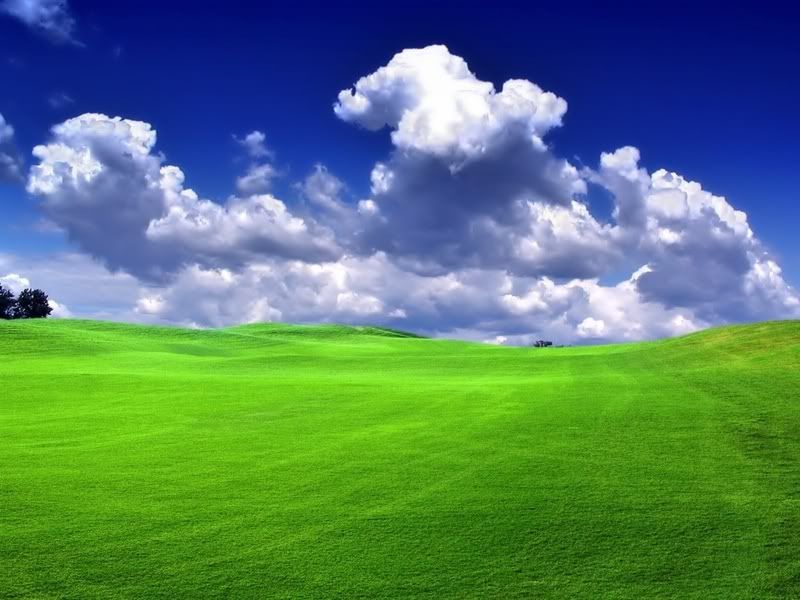 Do you ever catch yourself thinking that someone has it better than you? Or, if you do things differently that unhappy something in your life would get better? Do you say, "If only I could change a few things in my life,  then it would be awesome!" I do and I am with you sista! But,  allow me to share with you my go out there and change it attitude!
I understand that the grass is not always greener. Making a change in your life does not guarantee your life to be brighter, shinier or better. In fact, there is no guarantee. And yep, the change could make things harder. You may look back and say, "Now why wasn't I just happy where I was? Why did I have to go and mess it all up?"  Growth comes from change, girlfriend. And, greener grass does not mean running away or leaving.  It may equate to staying  put and working through that unhappy something. But, work will create change and this is where the grass may not be greener, but it sure may be healthier.
I will  share my huge life changing choice that woke me up. It made me realize I should never settle for mediocrity, negativity or conformity that does not fit my soul.  If I think that the grass may be greener, I simply run over and check it out. This is not sabotaging my current life or dropping what I have for something else. It is growing and moving forward with good decisons and honest people. When you check out that greener grass, you have to make sure you will be surrounded with people who will lift you up in poitive energy, spirituality and happiness. Change is good when it comes from a souflul place. It must tap into your inner YOU.
So onto my story… I traveled across the country to go to chiropractic college in California. I loved the area and was quite familiar with it from previous visists. I was blessed with my boyfriend (now my hubbie) attending and an awesome roomate from Jersey too. I had no qualms. My life was good. I met amazing people, great friends and traveled all over California on any break we had. It was the best choice I had ever made. But, suddenly things went all drama and rollercoster like on me. I am not sure to this day what exactly happened, but I became a target of another female teacher who decided she did not like me. In this decison of hers, she pledge to make my daily life hellacious. My school life went from southern California gorgeous and academic awesome, to can she really fail me? This woman went as far as to tell other students that she was out to get me. I started to be unhappy. I started to see this dream of mine to come to California and get my doctaorate degree as the wrong choice. Even my sunny room in our beautiful beach house looked unappealing to me. The palm trees became to dry; the beach was too cold; the weather was boring; and my ego just ran with every reason why this wonderful place just stunk. I was miserable all becasue of one negative unhappy person. And,  becasue she was in with the Dean, I was so in for one long haul. I worked very hard to get to that very point where I was and one person was runining it. I was miserable.
My hubby and I decided to go to a chiropractic seminar up in northern Californa to get away. We were on a bus going to a restaurnt and there was a handsome man sitting acorss from me. He kept looking at me with almost an uncomfortable stare. I wasn't sure why he kept looking at me. He smiled and I returned one, not sure if I should have. We shuffled off the bus and into the restaurant. I told my husband about this odd encoutner, but he just laughed and told me to relax. Maybe he thought you were pretty, no?  Ummm, no.
Then the man walked up to us. I just wanted to hide, but couldn't. His name was Marc and he apologized for staing at me. He said I look exactly like his sister back in Jersey. I didn't by the line and tried to walk away, but my husband started talking to him about Jersey. Turned out this man was from Jersey and attended a chiropractic college in the  San Franscios Bay area. He then insisted we eat with the group of students he came to the seminar with. My husband declined, but I suddenly overcame my uncomfortable feeling about this man and said yes!
And, we do.
The story goes on that we meet some happy, positive and soulful people. The group of students were happy and uplifting. Amazingly, there was an entire different energy with them. They loved their school, the teachers and truly supported one antother. They could not believe the unhappienss I was having. The grass was looking greener, no? I  began to want some of their happienss. Why were they happy and I was miserable? Why would one chiropractic college be different from another?
Well, to make a long story short I wound up transfereing to this new school after a  short visit up to San Francisco. We stayed at Marc's apartment, met his friends and were  warmly welcomed by everyone there. In fact, my happiness and positive energy made 15 more students from my old chiropractic college transfer also. I never knew so many were so unhappy too!
I jumped ship. I took the ship by the sail. I trusted this strange man and his happy friends. I packed up and moved 8 hours north and had the best years of my life. I honestly can say the grass was not only greener, it was happier, peacful and loving. Marc became my husbands's best friend and mine as well. We traveled throughout California and  Central America together, living life in the moment.  My dream of living out west was  finally was how I envisioned it to be. It was here where I spiritually woke up. I learned more about nutrition, health, spriituality, sustainability, organic and natural family living in this small tucked away college in nothern California.
My best friend Marc passed away in 2000 and the world truly lost a angel.
And, I discovered  at his funeral that I do look almost exactly like his sister. So much so, that I had to apologize to her for staring!
So, don't settle for a school, job or a relationship where you are unhappy. You are in charge of your behavior and choices in life. The world is not going to make things happen, unless you direct the world where you want it to go. Create, move forward, get busy, make mistakes and get out there. Be the captain of you life, your ship and you dreams. If you are unhappy, make your life happy. Listen to your inner You. Let the grass grow yellow, orange or pink, but make sure it is healthy and happy. Change in this way is good. And you never know, the grass may just be greener!
This post is part of the Inner YOU series. Click on the link for more soul food!
8 Ways to Conquer Fear and Make More Time for Your Self 
Get FREE Healthy Ideas That Will Spark Your Life