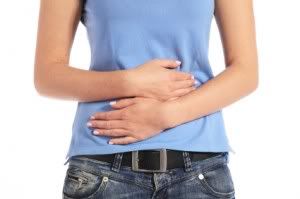 Irritable Bowel Syndrome is getting great results with a combined chiropractic and holistic nutrition/supplements therapy. Our recent patient had irritable bowel problems for several months and was not capable of leaving her home. The cramping and need for the bathroom overtook her life.
Chiropractic, holistic nutrition and supplements have put her body back in harmony. Irritable bowel and other digestive problems, esp. those that do not respond well to the conventional medical treatment, require restoring the flora, balance, and immunity of the body and gut. Holistic nutrition focuses on cleaning the liver, balancing the gut, and strengthening the kidneys and immune system. Chiropractic removes nerve interference and supports in strengthening the immune system. Our patient is thrilled to find herself healed only after one month of holistic care. As she put it, " I have my life back! " Spread the word! There is help for digestive problems.
Where to start?
Get Chiropractic Care. When the bones in the spine (vertebrae) are not in place (subluxation) they can create a problem in the function of the nervous system that controls the digestive system. Irritable bowel is commonly alleviated when this interference is fixed. See, if your spine needs alignment. Consult a chiropractor. Be mindful here; this step should not be missed. You can do all the nutritional steps, but we have found that holistic nutrition is most effective in conjunction with the adjustment. If you want your bowel to heal, your nervous system must function correctly first. Simple and rock on relief!
Aloe vera juice is amazing in healing inflammation within the digestive track. This inflammation is a yucky catch 22  where the bowel does not function properly and creates inflammation and this inflammation not only worsens the condition, but halts healing. Aloe vera juice heals the inner lining of the bowel which will stop the inflammation and allow healing to begin. Think of a cut on your arm. Aloe will heal it as it will heal the inside of your digestive tract. Take this as directed on bottle. Try putting it in smoothie or juice if taste is an issue.
Taking a good probiotic is a must. When your digestive tract is not working properly (and your are just down and out), you not only have to address the imbalance in the nervous system, but also the imbalance within the flora of the gut. This means you must replace the good bacteria ( yes  bugs) in your gut! Buy only the refrigerated kind found in health food stores. This products rock in quality and the ability to spore and grow quickly. Use as directed on the bottle. You can choose capsule or powder form. Yogurt does not have enough probiotic (acidophilus) and many are loaded with junk. Stick with the refrigerated heath food store brand only.
Remove dairy and refined sugar from your diet. Not so easy to do, I know. But, these two culprits create havoc within the digestive system. Start by not eating cheese ( at least for the time being) and replacing cow's milk with almond or rice milk. Cut out the area that drives in the most amount of refined sugar ( soft drinks, soda, ice teas, alcohol, candy, ice cream, cookies, cakes, etc.) . Natural sugar such as fruits is fine as fiber is needed to help move the bowel and create health within. Try natural homemade smoothies to help up the health factor.
Drink lemon in water! Take a lemon and squirt it in a glass of filtered water (hot or cold water) each time you need a drink. Lemon is a natural purifier of the body and liver. Toxins build up with Irritable Bowel due to the problem with digestion, so detoxifying the liver and body is a must. This is an easy inexpensive ( and nice to the body) way!
As with any health issue, seek your medical doctor ( see disclaimer), but also don't hesitate to contact a chiropractor for a healthy party on spine and nervous system. Your bowels will thank you! Get back to your life!
Get FREE Healthy Ideas That Will Spark Your Life